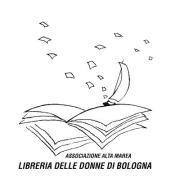 We chose it because: the Libreria delle donne of Bologna (the women's book shop) is run by a group of women of the non-profit female association Alta Marea.
The bookshop opened in May 1996 as a place to weave and enhance exchange among women that shared a love for writing and reading, and in 2004 it moved to the current site, in via San Felice 16/a.
Since then, as well as the "old" booksellers, many young women have been working at the shop: in this way the site has become a place where experiences, lives, desires and perspectives of each of them mix and mutually benefit thanks to cultural and cross-generational exchange.
The female side connects with the citizens and hosts events, meetings and debates.
| | |
| --- | --- |
| | SOCIAL |