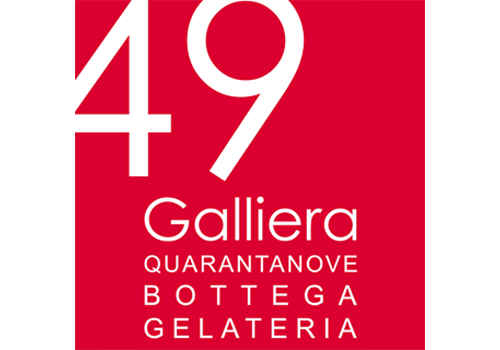 We chose it because: it uses tasty, certified, fair trade ingredients and for its work group that cares for customers' needs and the environment.
Galliera 49 has been making ice-cream in its shop since 1998, it is one of the most interesting and established ice-cream shop in Bologna. Being food and especially ice-cream fans, the owners make a highly digestible ice-cream, with evocative flavors and fragrances. They are proud to do a job they love and in which they can express themselves with creativity. They think of themselves as a group that shares everything and grows together: a commitment that is reflected in the customer's eyes. In this little shop, the ice-cream making process is continuous and fast, the ice-cream does not contain hydrogenated fats, food coloring, preservatives, stabilizers or emulsifiers – that is because they aim to make it an ice-cream easily digestible.
But that is not all – in addition to using first-quality organic ingredients that come from local producers and the fair trade production chain, when they make their ice-cream they save water thanks to a technology that retrieves water used to cool their machines.
Furthermore, the work group is global: they can communicate from Bologna dialect to Arabic, serve and understand every customers because the ice-cream language is international.
| | |
| --- | --- |
| | ENVIRONMENT |
| | |
| --- | --- |
| | LOCAL |