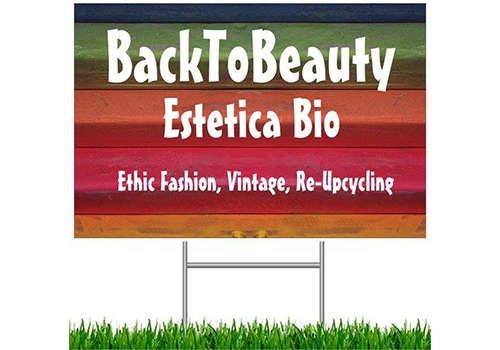 Tel: 333 796 5885
Via Dè Monari, 1E
Bologna, BO
Orari di apertura
Lunedì: 9:30-15:30
Martedì – Sabato: 9:30 – 19:30
Domenica: Chiuso
We chose it because: it approaches beauty and cosmetology paying attention to environment and resources – with a dab of originality brought by LP records for collectors.
The spirit of our small organic beauty shop is to look ahead and discover that our vision of the future is full of the beauty of the past, discover the green soul of cosmetics, the efficient Ayurveda tradition, the warm sound of LP records and the charm of vintage design.
Our story began in 2014, in the heart of Bologna, in via de' Monari, and it is evolving each day with a view to fully share these values.
At Back to beauty we selected certified organic cosmetics and developed treatments to enhance their power, bringing to cosmetology the deep wellness of the holistic. This shop is unique because in addition to cosmetology it offers a wide range of LP records for collectors and music aficionados.
| | |
| --- | --- |
| | ENVIRONMENT |
| | |
| --- | --- |
| | INNOVATION |