Zona Porto – Arneiro area tour
The neighborhoods around the railway station to the north of Bologna are also great places to visit. The itinerary begins with a homemade ice-cream at (A) Gelatauro, in via San Vitale, very close to the gate, to start off the day with the right boost. After crossing the suggestive Ghetto, the warren of alleys between via Zamboni and San Martino Square you reach (B) Centro Natura, in via degli Albari, a cross street of via Altabella. You can visit it or have a treatment, and after that we recommend to have lunch at (C) Buca del Pallone, the tavern adjoining Albergo del Pallone, a hospitality establishment run by a social cooperative. If you need vitamins to go with your afternoon, we suggest that you pop into (D) La Butaiga dal Cuntaden, in via Galliera, an old-style, farm-to-table shop. Do not miss (E) Demetra Social Bike, un project of integration with a bike repair shop in via Capo di Lucca. At a stone's throw from Demetra e the railway station you can find the Bolognese branch of (F) Banca Etica, ethical bank. From there, through via del Porto head to (G) Porto15, a co-housing project and take a look around you – once upon a time it was a real port and the ships would enter the Cavaticcio canal, that you can still partly see, loaded with goods for the city. In via Don Minzoni you can also visit MAMBO, the Museum of Modern Arts, that often hosts exhibitions and events. To end with a bang you can have an energizing dinner at (H) Zenzero, bio and fair suitable for all palates!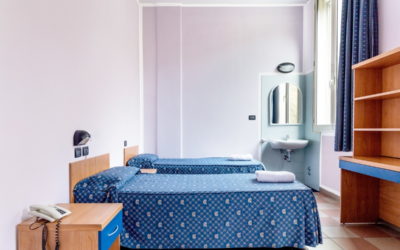 We chose it because: it is a social cooperative that runs a hotel and a restaurant aiming at the reintegration of disadvantaged people, that pays attention to quality, the production chain and cheerfulness, a business that wages for sustainability.
read more