Consumatori critici
Non si può che iniziare questo tour presso (A) ExAequo Bottega del Mondo, in via Altabella, a due passi da Piazza Maggiore, la cooperativa storica di Commercio Equo e Solidale!
Per fare una piccola spesa di sfusi, bio e km0 potete destreggiarvi tra la (B) Drogheria53, in via Pietralata, in pieno ambiente Pratello e il (C) BioBologna banco 39 al Mercato delle Erbe di via Ugo bassi. Il pranzo non può che essere da (D) Estravagario in via Mascarella: uno storico ristorante biologico e vegetariano!
Per uno spuntino pomeridiano consigliano (E) Stefino Bio in via San Vitale e una capatina a curiosare tra gli abiti de (F) La Leonarda, un vintage sociale.
Terminate con una birra presso il brew pub (G) Birra Cerqua dove la birra viene prodotta. Se la serata è ancora giovane allora non vi resta che andare al (H) Met Bo, la sede di cantieri Meticci, dove potrete trovare eventi, concerti, spettacoli e il sottofondo sociale e di integrazione in ogni gesto.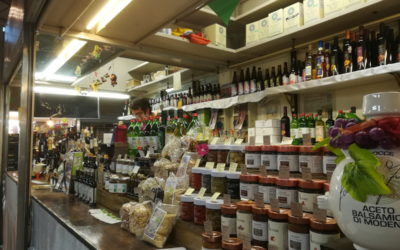 We chose it because: selling local and organic farming products always deserves attention, especially if they are processed… with passion!
read more