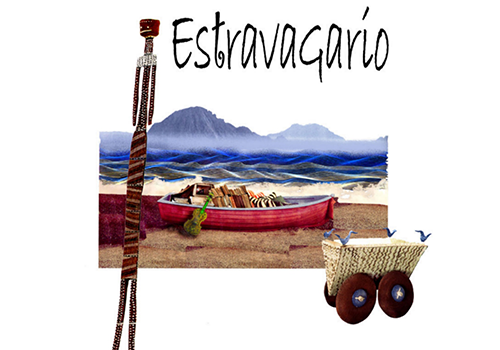 We chose it because: it uses seasonal products, organic and fair trade ingredients, vegetarian and vegan cuisine, all picked up, prepared and served with love and dedication. An example of possible utopia.
Estravagario is a meeting place to relax where by enjoying a lovely breakfast, lunch or dinner customers respect the environment and contribute to the human and social development of the producers who provided the food they are tasting.
It is a relaxing and welcoming establishment to have breakfast, lunch, an afternoon break or dinner, with a mixed patronage who loves good cuisine and aware and caring of their health without being hardliners. At Estravagario you can find students, blue-collar and white-collar workers, university professors, artists, writers, musicians…
At the counter you'll be served fair trade and organic beverages, but you won't find any corporate products because we deliberately boycott them.
The lunch menu, with a limited variety of dishes, changes every day – that is why we can guarantee our food is always fresh (made on the same day with fresh non-frozen products) and you can discover always new flavors. Recipes are vegetarian with dairy products and eggs, but we always offer at least one vegan choice.
Dishes are inspired by both traditional Italian and international recipes. We try always to add wild plants as much as possible.
In the last few years Estravagario activated a service of home delivery: you take a look at the online menu, call us or send us an email with the dishes you want before 11 AM and Silvano will deliver them to you on his bike!
No further charges or fees are applied for the home delivery.
At Estravagario you may find underprivileged people who are working as trainees or are being reintegrated into the labor market.
| | |
| --- | --- |
| | ENVIRONMENT |
| | |
| --- | --- |
| | SOCIAL |