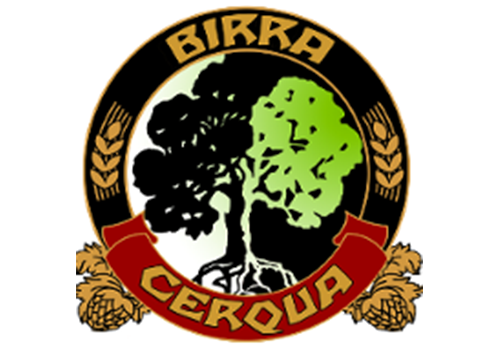 We chose it because: a "zero-mile" pub that brews its own beer inside its premises is for sure a unique highly environmentally-sustainable business venture.
As many other stories it begun as a tale among friends, that eventually came true!
Many years ago, on a night as many others, four friends in a pub started to daydream about their ideal beer. It should have had a robust and strong taste, as tough and hard as an oak. That's how the first recipe of Birra Cerqua was born in 2005.
After several years of adjusting formulas, the four friends decided that Birra Cerqua should become a shared experience, so they opened a real brew pub in downtown Bologna. Birra Cerqua was born officially on December 7th, 2011.
Birra Cerqua is a brew pub where you can actually see the brewery facility.
This choice was aimed at bringing full transparency and quality. Production and management are carried out at the lowest environmental cost, according to brewing needs. Cerqua beers are draught only in order to avoid waste of glass bottles or cans, and of the energy necessary to recycle them. Also, spent malt is reused to prepare a kind of salty focaccia made with sourdough starter, called Corteccia. The brew pub furniture is created following an innovative design that focuses on reusing and recycling materials according to the three Rs principle: Reduce, Reuse and Recycle.
| | |
| --- | --- |
| | AMBIENCE |
| | |
| --- | --- |
| | LOCAL |