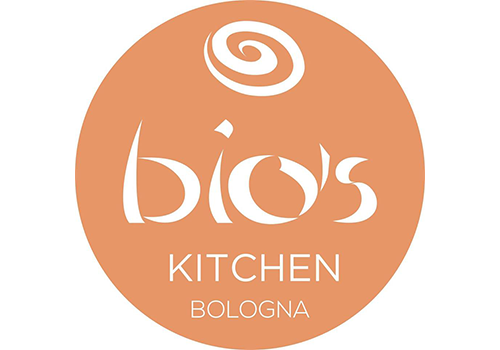 We chose it because: you can't overlook the efforts of a one-hundred-percent organic restaurant, especially when not only are its ingredients and food culture eco-friendly but also its rooms and spaces.
"Aware with taste", that is the idea of wellness that Bio's Kitchen puts forth, a one-hundred-percent organic restaurant established in Rimini in 2014 by Terra&Sole, the first European certified organic supermarket since 1992, now also in Bologna with a new restaurant at number 11 of via Galliera in the heart of Bologna. With room for more than 150 people, Bio's Kitchen Bologna is a space for those who love veggies but also for those who look for traditional taste, with particular attention to food allergies and intolerances. The dishes proposed by chefs Marco Bonardi and Pier Giorgio Parini (in charge of R&D since 2017) are made with certified organic ingredients, largely vegetables and cereals, but also fish and meat.
Also, Bio's Kitchen, with a view to promote and inform on healthy nutrition, recommends its  diners to try the sequential diet, which tells you to start your meal with the food that is digested more quickly in order to speed up digestion and make food more easily absorbed and transformed into energy. It is a simple, balanced and functional model of nutrition, that at the same time is attuned to our physiology.
In charge of the architectural and site specific creative concept was the design firm ArchiNOW: the projects was designed in order to create a harmonic and easy space, whose key element is to find again one's psychophysical wellness being in touch with nature.
| | |
| --- | --- |
| | AMBIENCE |