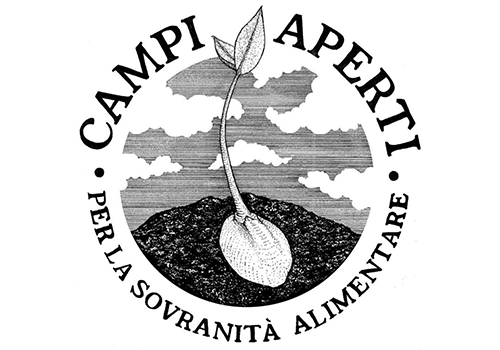 This markets take place in the late afternoon
The fix one are:
Monday – Piazza Verdi
Monday – Casa del Popolo "Venti Pietre", via Marzabotto 2
Tuesday – piazzale accanto VAG61, via Paolo Fabbri 112
Thursday – XM24, via Fioravanti 24
Thursday – Piazza dei Colori (zona Via Mattei)
Friday – via Pieve di Cadore (quartiere Savena)
We chose it because: it combines a local, farm-to-table, organic production with no middlemen, that moves in different markets, with moments of conviviality and community.
Campi Aperti is an association of farmers and citizens that supports organic local farming and the communities' right to decide how they grow their food, how they eat it and how they manage their lands.
The path to food sovereignty passes through the creation of a direct relation among who produce the food and who eat the food, by organizing self-managed markets. Self-management is the foundation of production systems that can provide an alternative to an unsustainable economic system.
Campi Aperti believes organic/biodynamic farming is a technique that can preserve the environment. Only through non-industrial farming we can fully enhance human labor and fair living wage for farmers. Health, quality of the environment and dignity of labor are goals we pursue through relationship economy and real solidarity between customers and farmers. The Participatory Guarantee System as a collective practice of direct assessment of each farming reality allows to fully understand how each farmer produces food and control the products sold in all market booths. In markets handled by Campi Aperti you can find the result of sustainable farming, and behind its booths the faces of people who grow food respectfully of the land; markets take place in different city locations but all of them share a common social value and a bond with citizens: community centers, associations' offices, public parks, and typical locations all become animated in a shared moment that beyond the market shows the social and sustainable side of the city.
The 6 markets take place in late afternoon.
| | |
| --- | --- |
| | ENVIRONMENT |
| | |
| --- | --- |
| | SOCIAL |
| | |
| --- | --- |
| | LOCAL |