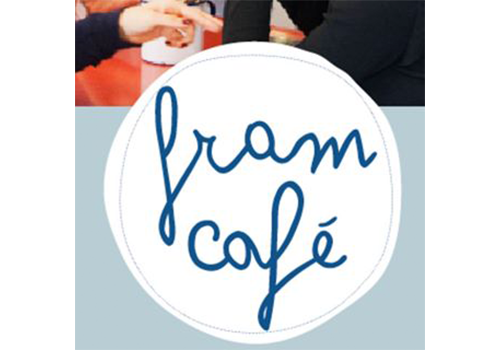 Phone: 051 58 77 514
Via Rialto, 22/c
Bologna, BO
Opening hours
Mon – Fri: 8.30 - 22.30
Saturday: 17.30 - 23.30
Sunday: closed
We chose it because: it pays attention to reusing and recycling in addition to its organic and vegan bar and kitchen.
In the movie by Giuseppe Tornatore The Legend of 1900 Fram is the sound of a falling picture frame that, after hanging to a wall for years, all of a sudden falls to the ground, embodying a metaphor for radical changes and unexpected shifts in our lives. The owners of the establishment too one day made the Fram sound, they decided to slow down and color their lives by donating to "the Fram friends" a "home" outside their home. Recycling is the starting point of their project and it confers the place a casual North-European look. At Fram any time is the right time, you can read, work at your laptop (thanks to the WiFi available), cuddle yourself on the sofa, you can choose to embark on a journey among organic, vegetarian and vegan products.
A typical Fram day begins with a luxurious one-hundred-percent organic breakfast.
Lunch is always pleasant and familiar but it developed in a wide range of seasonal dishes with local products: from the organic-vegan platter that changes every day, to the soup of the day, from the fresh salads, to the beloved quiches and the new variations on the legendary veg burger. Fram Cafè is close to Rialto cinema so you can indulge in a dinner before the movie – you won't sit in the theater on an empty stomach and you will end your day with a simple choice of dishes.
Fram's leitmotif? – EAT WELL FOR LOVE
| | |
| --- | --- |
| | ENVIRONMENT |
| | |
| --- | --- |
| | INNOVATION |