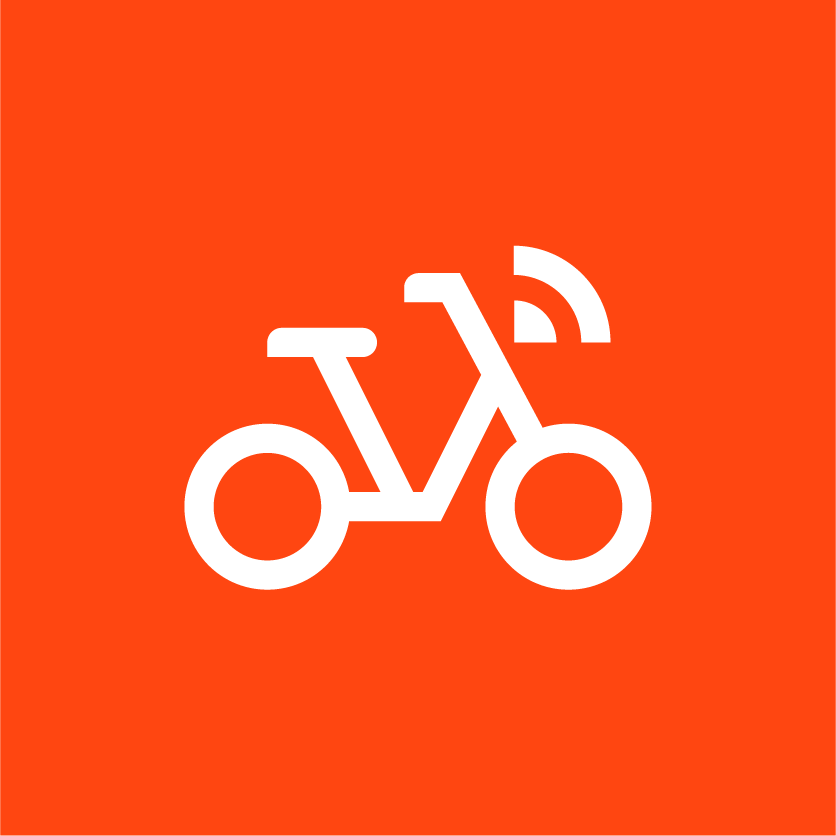 Tel: 0362 16 35 050
Info Point situato nella Velostazione Dynamo
Via dell'Indipendenza 71/z
Bologna, BO
We chose it because: it is an easy way to move around the city, with no limits!
Mobike, the biggest and technologically most advanced world-wide bike-sharing platform, arrived in Bologna in June 2018. It is a free-flow bike-sharing system, perfect for short rides. Users can download the free Mobike app, create their account with their mobile number and connect it with a debit/credit card for payments. To use Mobike it is necessary a refundable flat security deposit of 1 €, and all the main debit/credit cards are accepted. This guarantees the users' responsibility while using the bike.
Through the app you can also browse the map to localize the nearer bikes, take one or reserve it (the bike is reserved for 15 minutes). Once you have located the bike, you just have to click "Unlock" and scan the QR code near the bike handlebars to open the lock; at your destination you can leave the bike anywhere as long as you leave the way clear for cars and pedestrians: this is the "free floating", closing the smart lock the rental ends.
In Bologna, while the service is launched, the standard ride duration is 30 minutes and the cost is 0,30 € for 30 minutes, there are also different subscription formulas.
| | |
| --- | --- |
| | ENVIRONMENT |
| | |
| --- | --- |
| | INNOVATION |