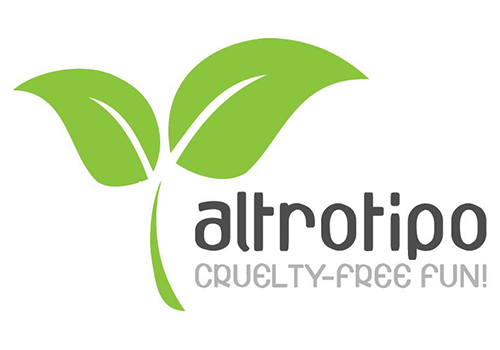 Phone: 051 84 92 237
Via Della Grada, 4 b/c
Bologna, BO
Opening hours
Monday: 16:00-19:30
Tuesday - Saturday:
10:00-13:00 / 16:00-19:30
Sunday Closed
Altrotipo – cruelty free fun!
We chose it because: it pays extreme attention to the environment and is respectful of animals, and we think the cruelty-free philosophy that sets it apart from other shops is an innovative, original approach.
Altrotipo is a shop that sells shoes, bags and accessories, all cruelty-free.
Altrotipo is vegan because it believes in a world where no animals should be exploited, killed, abused, for any reason whatsoever.
Altrotipo is fair because it believes in a world where no human being should be exploited to produce consumer goods on behalf of other people.
Altrotipo is eco-friendly because it believes in a world where humans respect their surroundings. Each human action has an impact on the environment, which can be reduced as much as possible. That is why they select products from innovative, natural materials such as cork, cotton, hemp, linen, bamboo, rubber or material with a low impact on the environment such as microfibre.
| | |
| --- | --- |
| | ENVIRONMENT |
| | |
| --- | --- |
| | INNOVATION |